Variety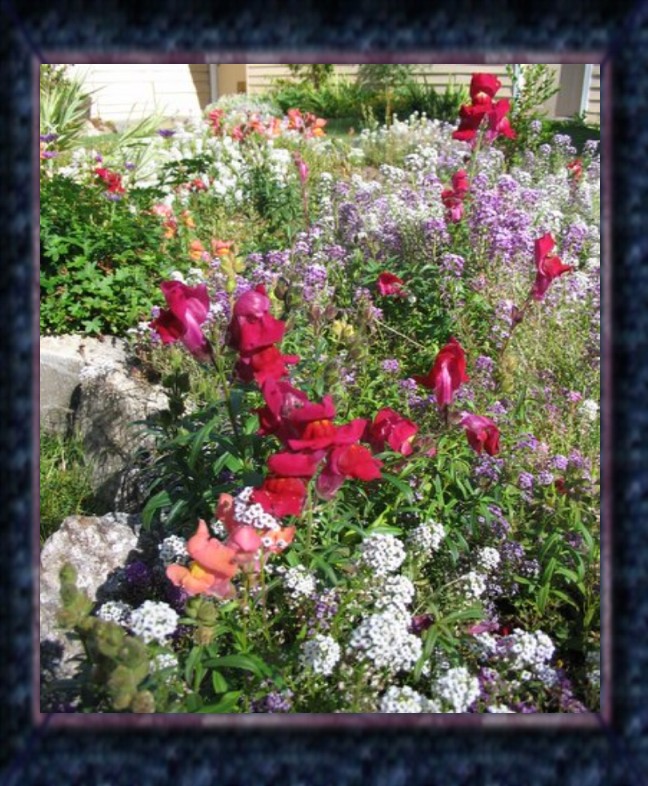 Variety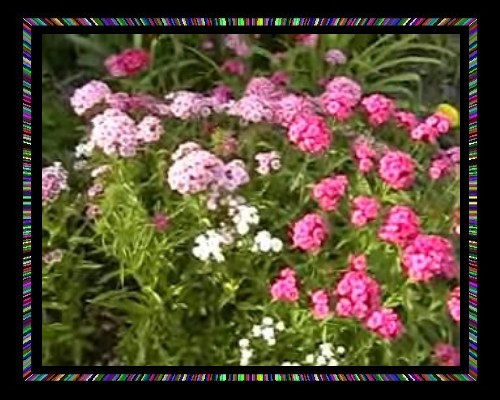 Variety
June Has Come.
"Spring has gone, and summer opens before us. The fragrant blossoms, beautifying the boughs of the apple, peach, and cherry, no longer delight the eye, and their sweet fragrance is not borne to us on the breeze. These useful trees, although they now make no display, are not resting from their labor. They are preparing to adorn their branches with a rich harvest of fruit by and by, to reward our care and patience.
Our flower gardens are now repaying us for the attention and labor we have bestowed upon them. The flowering shrubs that live through winter, are many of them pleasing the eye by putting out their buds and blossoms. The seeds we have carefully put into the earth are making their appearance, while others are thirsting for the gentle showers to awaken them to life. All the beautiful in nature seems to be upon a strife to see which can vie with the other in contributing to our pleasure and happiness, by their buds and blossoms of every hue.
The merry birds are doing their part to cheer us with their varied voices. Many of these happy songsters are busy with domestic matters, yet have not become unhappy and gloomy while engaged in bearing their burdens of life, fulfilling the mission God has given them. We are often charmed with the free music from these merry songsters, which does not fail to awaken joy and gladness in our hearts, and instinctively carry our minds up to God with grateful thanks for his beautiful gifts.
Everything in nature is diligent, and moving steadily onward, setting us an example. Notwithstanding the plants and shrubs are thirsting for showers, yet they cannot stop to complain, and cease their efforts to flourish. They obey nature's laws, to do the very best they can under every circumstance. They thirst to be refreshed with water, yet they strike their roots down deeper, reaching down far to gather the moisture, that they may retain life, freshness, and beauty.
These things of nature teach us the useful lesson, not to be easily discouraged under disadvantageous circumstances, but to continue to put forth efforts, and to do the very best we can. Although vegetation is almost fainting for the summer showers, yet the good things of the vegetable kingdom do not decide to stand still, and do nothing, until everything is favorable. There is a power in nature, which we can see, if we will, in vegetation. The shrubs and plants struggle to live under discouraging circumstances, and seem to be making the best of everything, and concealing every appearance of want and unhappiness, under a smiling, refreshing aspect, reflecting to us the beautiful in their opening buds and blossoms. If we would learn the lessons nature is teaching us we should be more hopeful and have less wearing anxiety and crushing care.
In the lessons the divine Teacher gave to those who listened to his discourses, he frequently chose a place beautified with flowers, or surrounded with nature's varied scenery, such as, fields, well-cultivated, flourishing gardens, and corn fields, rich verdure, and fruitful trees, green hedges, orange, olive, pomegranate and fig trees, adorning the hills, while in contrast to this flourishing and beautiful scenery, would appear the white rocks and barren soil, while the birds of the air, with their varied music, charmed the ear as they were sporting in the air, or flitting from tree to flower. The majesty of Heaven uses these natural similitudes in representing the word sown in the human heart. He binds up his precious truths with the illustrations of nature that as his hearers shall ever after look upon the objects he has connected with his lessons, the heart will be impressed with the great truths he taught them. He anticipated the fears and anxiety of the listening multitude, and his calm and impressive voice is heard to encourage the flagging faith, and quiet the aroused, distrustful, murmuring fears of his disciples."
HR, June 1, 1871